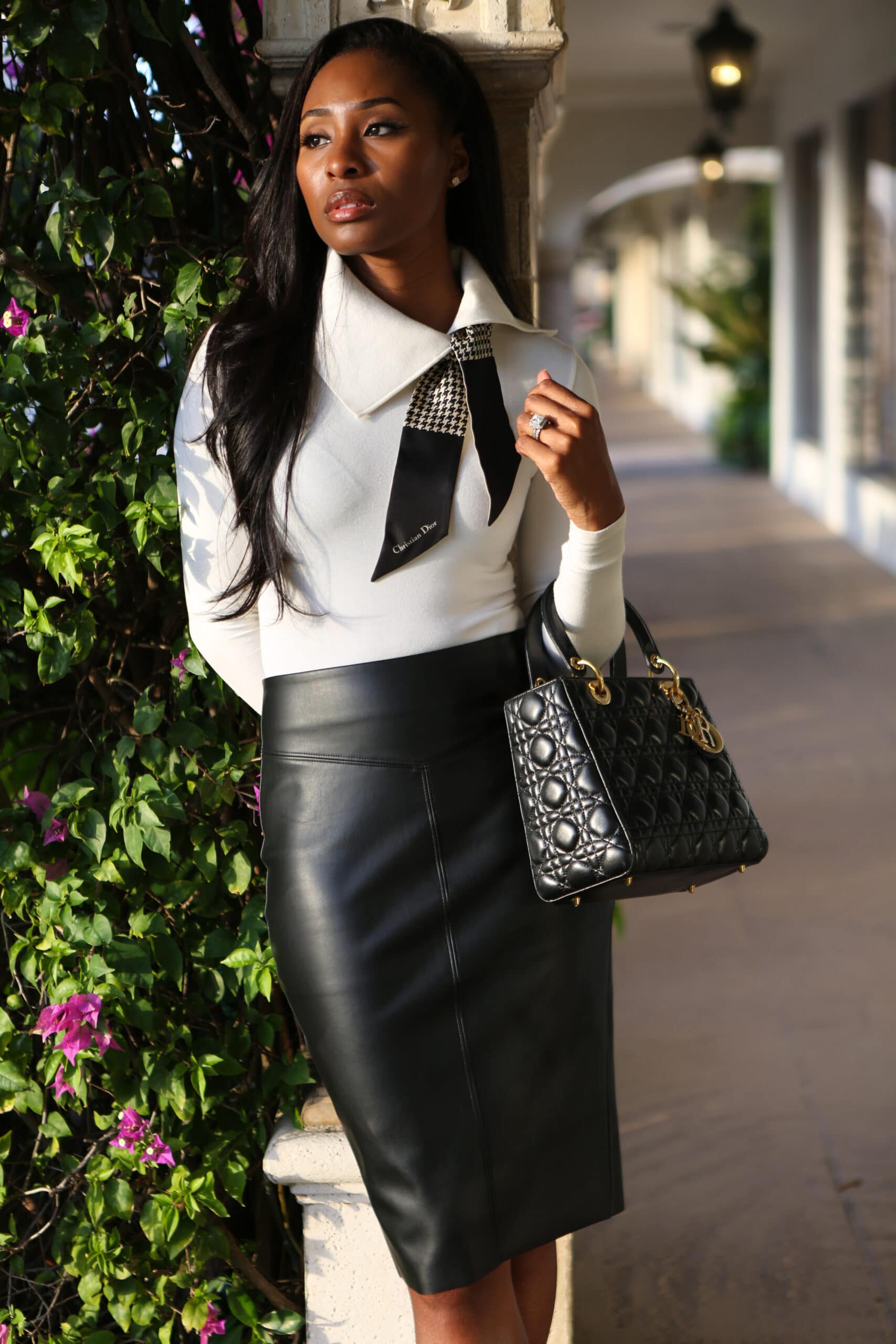 07 Jan

What To Wear To A Private School Interview

Around this time last year my son was invited to come in for his school interview. The first question I asked myself was what he should wear to a private school interview. I thought he was the only one being interviewed, but I soon realized the parents would be interviewed as well. This was my first experience with a competitive private school, and I didn't know what to expect. Now that I have been through the experience, I want to share my knowledge.

What you should wear to a private school interview is very similar to what you would wear to a job interview. You want to wear clothing that makes you appear professional, confident and stylish. This is one of those times where you want to put a lot of thought into your outfit, because you are literally being judged by how you look and how you present yourself. Remember the school has already judged your kid on their academic ability since you have gotten this far. Now it's time for them to judge you based on your appearance, occupation, the neighborhood you live in, who you know, and your kid's social skills. The list goes on but for now we will stick to just your appearance and presentation skills. So, lets really dive in on what you should wear, and how you should dress your child.
What parents should wear to a private school interview
You want to dress very chic and dignified. So do not wear anything that looks casual. This means you should avoid denim, nylon, polyester and linen. Also be sure to avoid excessive logos and monograms. It's okay to wear clothing with a logo but it should be minimal. The logo should only be seen in one or two places. You want to look well to do but you don't want to look garish. Stick to fabrics that are of high quality. A few good choices for fabric are cashmere, crepe, wool, and satin.
Interview outfit Tips for women
A great option for an outfit is to pair a satin blouse with a pair of wool or crepe pants. Make sure your pants are full length and do not stop far above your ankle. You can also layer your outfit by adding a blazer. If you wear a skirt or a dress, make sure it is at least knee length. Also make sure your neckline is not to low where your cleavage is exposed. Do not wear anything too tight and form fitting. Your outfit should not be too baggy either. It should fit true to size and flatter your figure.
When it comes to hair and makeup your look should be understated. Wear your hair down or pulled back away from your face. Keep your makeup light and natural. Now is not the time to wear heavy foundation and blush. You also don't want to wear thick eyelashes. The age old saying less is more applies here.
Lastly, you want to wear accessories that are classy and elegant. A few great choices are a strand of pearls around your neck, a pair of diamond earrings, or a simple gold bracelet. Do not wear all of these options together. If you wear a pair of diamond earrings you don't need to wear a pearl necklace and bracelet. Your shoes and handbag should complement your outfit. Do not wear super high heels with a platform. A good rule of thumb is to keep the heel height at four inches or below. Wear a handbag that is not oversized. A few good examples are the Lady Dior, Chanel Classic Flap, and Saint Laurent Cassandra bag.
interview Outfit Tips for men
You should wear a timeless conservative look. The best example is an outfit from Brooks Brothers. A classic white collar shirt with a blazer and tailored pants is perfect. Put in the extra effort to wear a tie and accessorize your look with a nice watch. Make sure you wear a sharp pair of dress shoes or loafers. Do not wear sneakers or sandals. Be sure to take a trip to the barber for a fresh haircut. It is okay to have lots of facial hair as long as it is nicely groomed.
The parent interview is just as important as the child interview. The school is not just potentially admitting your child into their organization. They are also accepting your entire family. Private schools expect families to be very involved in what is going on at the school. So take the time to put more effort into your look. You only get one chance to impress the admissions board, and first impressions are lasting impressions.
What Kids should wear to a private school interview
In general kids should look neat and well groomed like they stepped right out of a Ralph Lauren children's ad. What your kid should wear to a private school interview depends on their age. The school will use a different set of criteria to interview children in different age groups. Kids that are pre-teen and up fit one age bracket. Then there are the younger children under six that fit another age bracket. Let's go into further detail about what each age group should wear.
Interview outfit Tips for young kids
Children under six need to wear clothing a little less formal since their interview may require floor activities. The school may require them to do group activities in a "circle time" setting on the carpet. You should dress them in clothing they can move comfortably in, but make sure it does not look to casual. You want to avoid denim, and cargo material. Dress them in an outfit similar to what their school uniform will like. A good example is a polo shirt and khaki pants, or a skirt for girls. It is okay for them to wear shorts as well.
What TEENAGERS should wear to a private school interview
Teenagers are judged much more rigorously than young kids. So you really want their look to be clean and crisp. They should not have any exposed tattoos. Here is one instance where you might want to apply heavy makeup to cover them up. Yes I know teens want to express themselves creatively but this is not the time for that. They also should not have any piercings in odd or creative places. This means the cute little nose piercing is a no go for this occasion. Also, if they have multiple ear piercings they should only wear one pair of earrings for the interview. Of course there are also certain things that teenage girls and teenage guys should wear respectively. So lets dive into it.
Interview outfit tips for teenage girls
Teenage girls should dress conservative for a private school interview. They should wear professional clothing as if they were going to their first job interview. If they wear a skirt or a dress it should be mid length, tea length, or knee length. Blouses should have a modest neckline and not be to low cut. The blouse should be long enough to tuck in. It is okay for their top to be sleeveless but it should not be off the shoulder. A good choice for an outfit would be to pair a knee length skirt with a collared shirt and put a sweater or blazer over it.
Makeup should be kept to a minimum. Right now it is really trendy for teenage girls to wear a full face of dramatic makeup but for the school interview this is a no go. You want your teenager to look like she is fifteen and not like she is twenty five. So leave the lashes and Kylie lip kits in the drawer. When it comes to hair simple styles work best. A ponytail or low bun is perfectly fine.
Interview outfit tips for teenage boys
Teenage boys should dress polished and professional for a private school interview. They should wear a collared shirt with full length sleeves. The shirt should be paired with full length pants in a high quality material. No shorts, denim or cargo pants should be worn. It's okay for them to not wear a jacket. However if they are not wearing a jacket they should at least wear a tie. They should also be well groomed and clean shaven. For the guys that have ear piercings you might want to leave your earrings home just for today. It goes without saying that of course tennis shoes and any open toe should not be worn. Wear a pair of loafers, dress shoes, or driving shoes.
If you follow these tips your appearance will be prim and proper. You will definitely nail your interview outfit. Now when it comes to what you should say, and how you should answer your interview questions I would have to write another blog post.